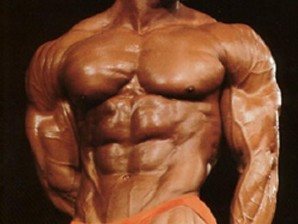 FREE Muscle Mass Program
Increase Your Muscle Mass Faster
Than You Ever Thought Possible!
Enter your first name and a valid email address
for free instant access to the muscle mass workouts.

Hardcore Bodybuilding Supplements
Muscle Mass Magazine is committed to creating and providing the best possible muscle-building and fat-burning products for bodybuilders and strength training athletes. We will pursue this commitment through the development of innovative formulas that go far beyond the scope of those currently available on the sports nutrition market.

Through extensive research and rigorous testing, our expert staff is able to create top quality products that are highly effective and unique. We are determined to come up with new and revolutionary supplements of the highest potency and quality.

We at Muscle Mass feel that your satisfaction with our products and services is extremely important. We want you to succeed in obtaining the type of physique you want and in turn reaching your goals fast. We feel we can help you get there. See out products below:


Powerful Testosteone Support Supplement!


100% Absorption Creatine for Maximum Results!


The Best Fat Burner Supplement!
Sign up to receive the FREE Anabolic Bodybuilding Newsletter!
We cover the hottest topics and update you with the latest information.
Our features include the following:

Hardcore Muscle Building and Fat Loss Tips
Nutrition and Diets
Product Reviews

Click Here To Sign Up Free
[Contact Us]
[Home] [Store] [Andro Shock] [Pumped Extreme] [Fat Melter]
[Articles] [Tips] [Exercise Guide] [Terms] [Reviews] [Links]

Copyright Muscle Mass Magazine 1996-2017